ESTABLISHED PLASTIC INJECTION MOULDING COMPANY IN THE UK
We produce plastic crates, stock carriers, glass carriers, boxes, buckets and much more. We sell our own range of products and also mould for other companies.
Established for over 35 years KLE are a leading plastic injection moulder based in the heart of the UK. We specialise in manufacturing bespoke products for major international brands and also sell our own range including a large selection of bottle crates, stock crates, glass carriers, boxes and buckets along with unique products such as Connect Floor Eco Tiles and Eazyfill - Garden Assistants.
Everything we manufacture can be made in your choice of colour and we are also able to print your name and logo.
If you have a new product that requires manufacturing or are interested in an item we already make or stock then please contact us for more details.
We can manufacture products made to meet your bespoke requirements.  Work with our design team to create a bespoke product.
Environmentally friendly policies
Our products are built to last. Once you are finished with your product, return it to us and we will ensure it's recycled.
Sign up for email updates today!
Be the first to know about our special offers, sales, and deals by subscribing to our updates.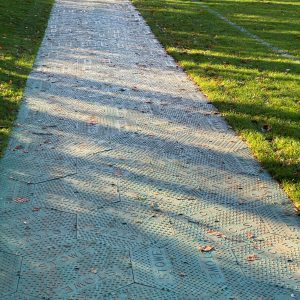 New Path for Golfers
New Path for Golfers When Stowe School opened their fantastic new golf course for Pupils and members in April 2020 it was lauded by everyone that played it. However when some wet weather came the grounds staff found that the edge of a rugby pitch was being churned up by golfers walking to the first […]
Reach out with any questions you've got and we'll get back to you right away.
Address
18-24 Balmer Cut
Buckingham Industrial Park
Buckingham
MK18 1UL
Hours
Monday - Friday: 9 AM - 5 PM
Contacts
01280 822 332
enquiries@kleplastics.co.uk